Fellow
Fellow
Tim and Amanda Lowe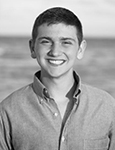 Mr. Raphael Levi
Raffi is a Michigander studying at Rutgers University - New Bruns. His interests include Jewish Philosophy, music, and nature.
Mr. Zac Tankel
Zac is in his fourth year of a Bachelor of Arts at McGill, with a double major in economics and international development studies. He is originally from Edmonton, Alberta, and spent a year at Yeshivat Kerem b'Yavneh in Israel before starting university. Zac is the founding president of a new student club beginning in the 2019-20 academic year, Beit Midrash Montreal, and is a committee chair on the Jewish Canadian Youth Model UN.
Mr. Benjamin Nechmad
A lover of the great outdoors, Ben Nechmad grew up in Sharon, MA and attended Maimonides School. After graduation, he took a gap year in Yeshivat Lev Hatorah. He is currently a sophomore at Rutgers University's Bloustein School, majoring in urban planning and design. An active member of the Rutgers Jewish community, Ben previously served as the Shabbat chair for Mesorah, the Orthodox community on campus. He is currently a gabbai and member of the education committee.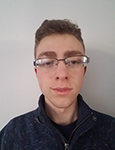 Mr. Daniel Fridman
My name is Daniel Fridman. I am a sophomore at Yale, originally from Brooklyn, NY and involved with Orthodox Jewish life at Yale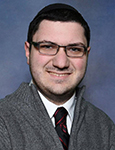 Steven and Ruth Malka Gotlib
Steven Gotlib is a rabbinical student at Yeshiva University's Rabbi Isaac Elchanan Theological Seminary. He previously earned his BA in Communication, Jewish Studies, and Philosophy at Rutgers University. In his spare time, Steven works as Webmaster and Social Media Manager of the Lehrhaus and as Social Media Intern for the Center for Modern Torah Leadership.
Aryeh Roberts
Aryeh is currently a sophomore at the University of Maryland, where he's studying philosophy and history. Over the coming years he hopes to connect with Jews on his campus in an effort to promote a vibrant, spiritual, and meaning-based Judaism.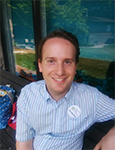 Ari Barbalat
I am a PhD Candidate in International Relations. I study Israeli history, human rights and international relations theory.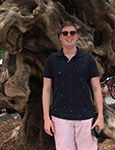 Mr. Yona Benjamin
Yona Benjamin is a member of the class of 2020 at Columbia University and JTS where he studies Philosophy and Talmud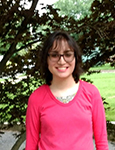 Ms. Ora Friedman
Ora Friedman is a rising sophomore at Stern College for Women. She is from Fair Lawn, NJ. Her hobbies include singing, cooking, and writing.