Fellow
Fellow
test2 test2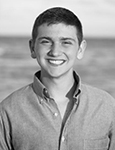 Mr. Raphael Levi
Raffi is a Michigander studying at Rutgers University - New Bruns. His interests include Jewish Philosophy, music, and nature.
Mr. Benjamin Nechmad
A lover of the great outdoors, Ben Nechmad grew up in Sharon, MA and attended Maimonides School. After graduation, he took a gap year in Yeshivat Lev Hatorah. He is currently a sophomore at Rutgers University's Bloustein School, majoring in urban planning and design. An active member of the Rutgers Jewish community, Ben previously served as the Shabbat chair for Mesorah, the Orthodox community on campus. He is currently a gabbai and member of the education committee.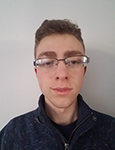 Mr. Daniel Fridman
My name is Daniel Fridman. I am a sophomore at Yale, originally from Brooklyn, NY and involved with Orthodox Jewish life at Yale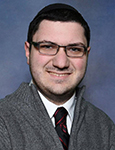 Steven and Ruth Malka Gotlib
Steven Gotlib is a rabbinical student at Yeshiva University's Rabbi Isaac Elchanan Theological Seminary. He previously earned his BA in Communication, Jewish Studies, and Philosophy at Rutgers University. In his spare time, Steven works as Webmaster and Social Media Manager of the Lehrhaus and as Social Media Intern for the Center for Modern Torah Leadership.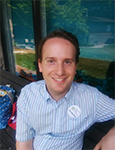 Ari Barbalat
I am a PhD Candidate in International Relations. I study Israeli history, human rights and international relations theory.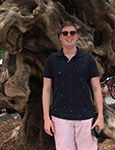 Mr. Yona Benjamin
Yona Benjamin is a member of the class of 2020 at Columbia University and JTS where he studies Philosophy and Talmud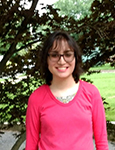 Ms. Ora Friedman
Ora Friedman is a rising sophomore at Stern College for Women. She is from Fair Lawn, NJ. Her hobbies include singing, cooking, and writing.
Yonatan Abrams
Yonatan Abrams grew up in Silver Spring, MD, and attended the Berman Hebrew Academy. After learning for two years in Yeshiva in Mevaseret, he began studying Mathematics and learning in Rav Adler's shiur at Yeshiva University. When Yoni is not doing math or learning Torah, he can be found reading non-fiction or playing board games with his wife, Hannah.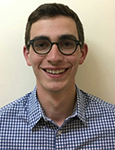 Mr. Matt Jelen
Matt hails from Stamford, CT, and he is currently a junior at Harvard studying Religion. He spent a year at Yeshivat Har Etzion in Israel after graduating from SAR High School.