Fellow
Fellow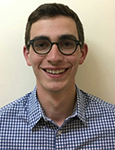 Mr. Matt Jelen
Matt hails from Stamford, CT, and he is currently a junior at Harvard studying Religion. He spent a year at Yeshivat Har Etzion in Israel after graduating from SAR High School.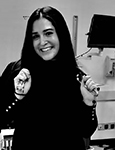 Ms. Sara Evans
Hi my name is Sara Evans. I am a current sophomore studying Pre - Med, while majoring in History at Queens College. I love traveling and learning about other places and their cultures.
Marta Dubov
A Commerce student with a strong educational background in Modern Orthodox thought and Teshuva.
Mr. Eli Hyman
Eli is a junior at Yeshiva University, double-majoring in psychology and Jewish studies. Originally from Teaneck, NJ, Eli spent two years learning in Yeshivat Har Etzion after graduating from Torah Academy of Bergen County. During the school year he serves as an advisor for NJ NCSY, and he spends his summers learning and teaching Torah in the Beit Midrash Program at Camp Moshava IO. In his free time, Eli enjoys reading, swimming, and playing the piano.